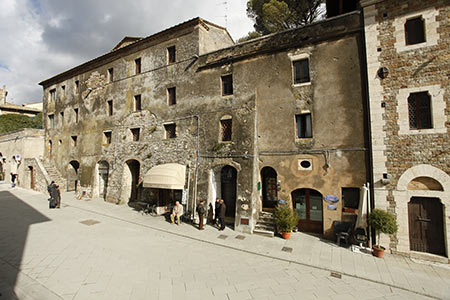 Feast of taste in the village of San Casciano dei Bagni.
The typical local pancakes go on stage to the delight of young and old.
The name is not the most common, but for every self-respecting gourmet stands for a treat for connoisseurs.
We speak Ciaffagnone, where the third Sunday of June San Casciano dei Bagni dedicates a festival.
The absolute star of the culinary event, this delicious pancake pays tribute to the traditional cuisine and the flavors of the territory. It is a kind of crepe rustic, prepared according to ancient recipes of housewives of the place, mixing flour, water, egg and salt.
The batter is immersed in hot lard and once it has become soft and golden, is worthy companion in the pecorino cheese of Siena.
The festival, held in the town center, includes tasting counters and a picturesque market of local crafts.