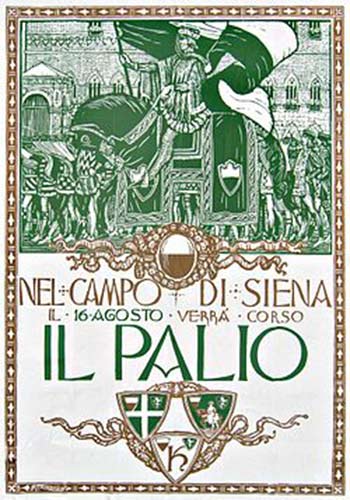 The Palio di Siena is a competition between the contrade of Siena
In the form of an equestrian game of medieval origin.
The "carriera" as the race is traditionally called usually takes place twice a year; the 2nd July, there is the Palio in honour of the Madonna of Provenzano and the 16th August there is one to honour Madonna Assunta
In the occasion of events unforeseen such as council priorities or national important events (such as one hundred years of Italian unity)the Sienese community can decide to make a different date between May or September. The last happened in 2000 to celebrate the new millennium.
(FROM WIKIPEDIA.ORG)
RELATED LINKS